Crate Stacking
One of our new exciting High Ropes elements, secure in a helmet and harness, groups work together in teams to get their group as high as possible by adding crates to the stack without it collapsing.
This activity is fully supervised by our Instructors and groups have a belay rope to ensure that when the crate does tumble, they can be safely lowered to the ground to re-join their team
A fun and rewarding challenge for all teambuilding events, especially youth, schools and junior sports teams.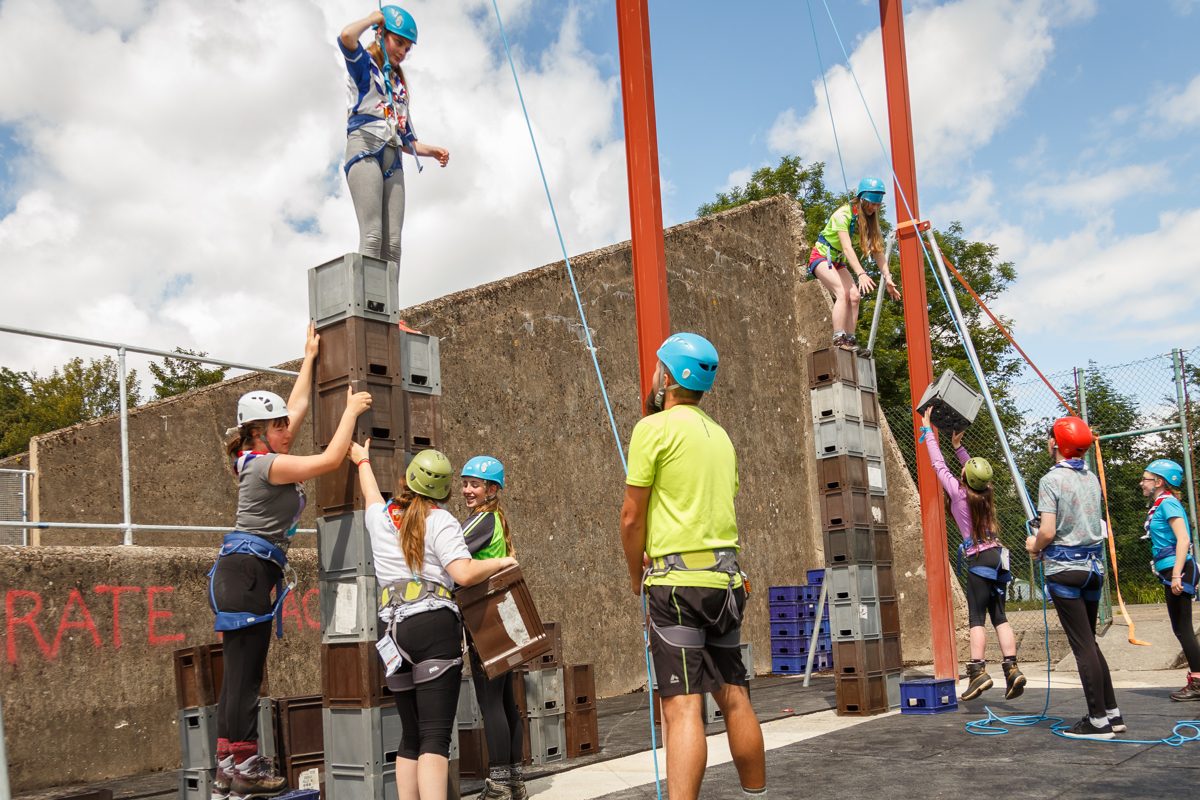 Enquire
If you would like to enquire or would like any information about the above feel free to get in touch.